2019 Sustainable Fleet Technology Conference Expo a Success
The 2019 Sustainable Fleet Technology Conference & Expo showcased the latest and greatest technologies in the biofuels, electric, natural gas and propane arenas – including everything from a 2-seater 6-foot tall electric GEM to a 15-ton Ford F-750 Danville Public Works propane truck with an attached Petersen Lightning Loader.
More than 50 speakers in a variety of backgrounds presented their ideas and practices last week in Durham, NC – highlighting the leading edge of sustainable fleet practices and alternative fuel opportunities – including fleet managers, technicians, company presidents and CEOs, university professors, researchers, analysts, nonprofit managers and more.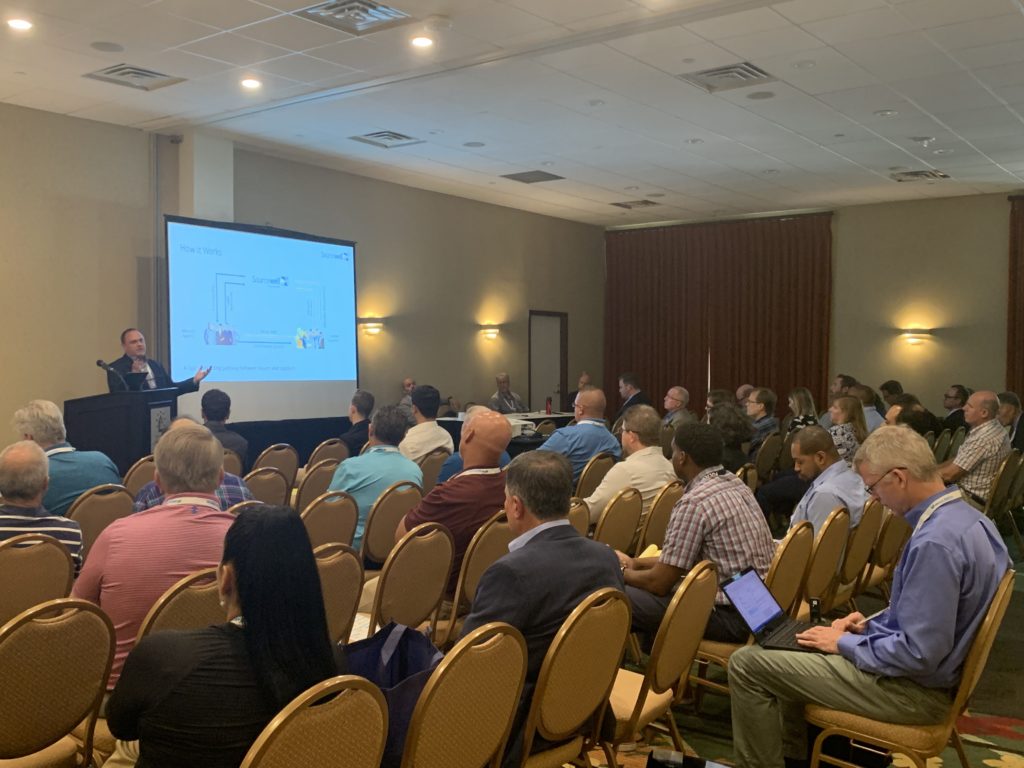 Rick Sapienza, Clean Transportation Program Manager at the NC Clean Energy Technology Center, said the event met the main objective well – which was to guide and exchange ideas.
"The conference was strong on all levels – speakers, attendees, and technologies presented," Sapienza said.
"It was great to see professionals from different industries and backgrounds coming together to discuss strategies for improving the sustainability of transportation in our state," said Heather Brutz, Clean Transportation Finance and Operations Manager.
Conference tracks included Trends in Advanced Fuels and Fueling, Integrated Fleet Technology Solutions, and Fleet Efficiency & Sustainability. Within those, the sessions were Electric Vehicles; Propane; Natural Gas; Biofuel Solutions; Telematics; Recruiting, Retention and Career Development; Infrastructure and Intelligent Solutions; Heavy Duty Vehicle Efficiency; Electrification and the Grid; Rural and Small Town Fleet Operations; Fleet Efficiency and Idle Reduction; and Procurement Solutions.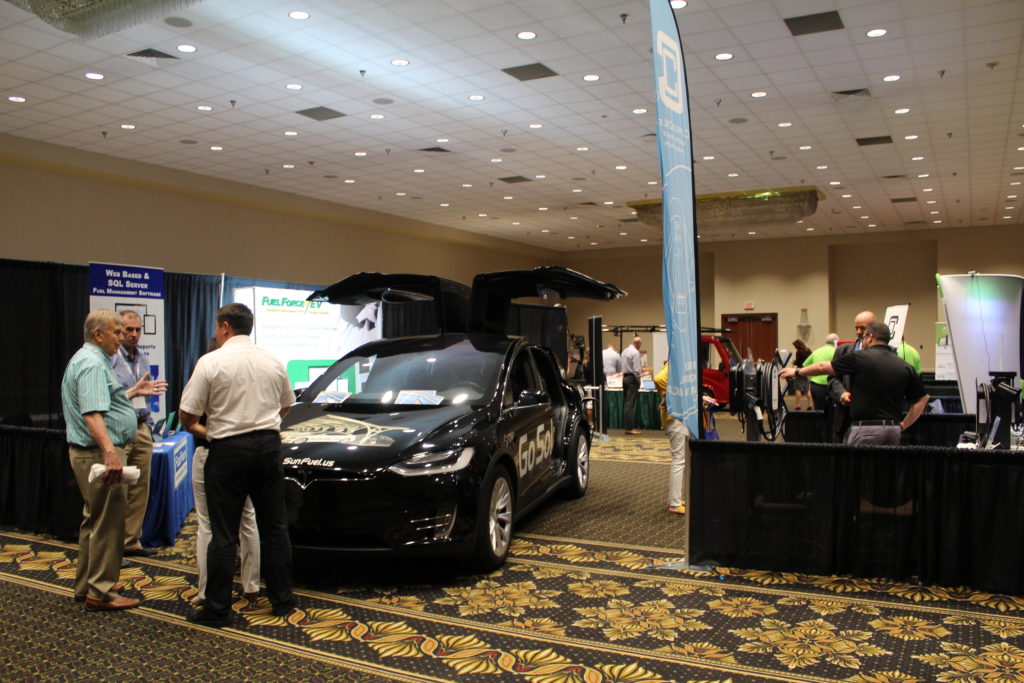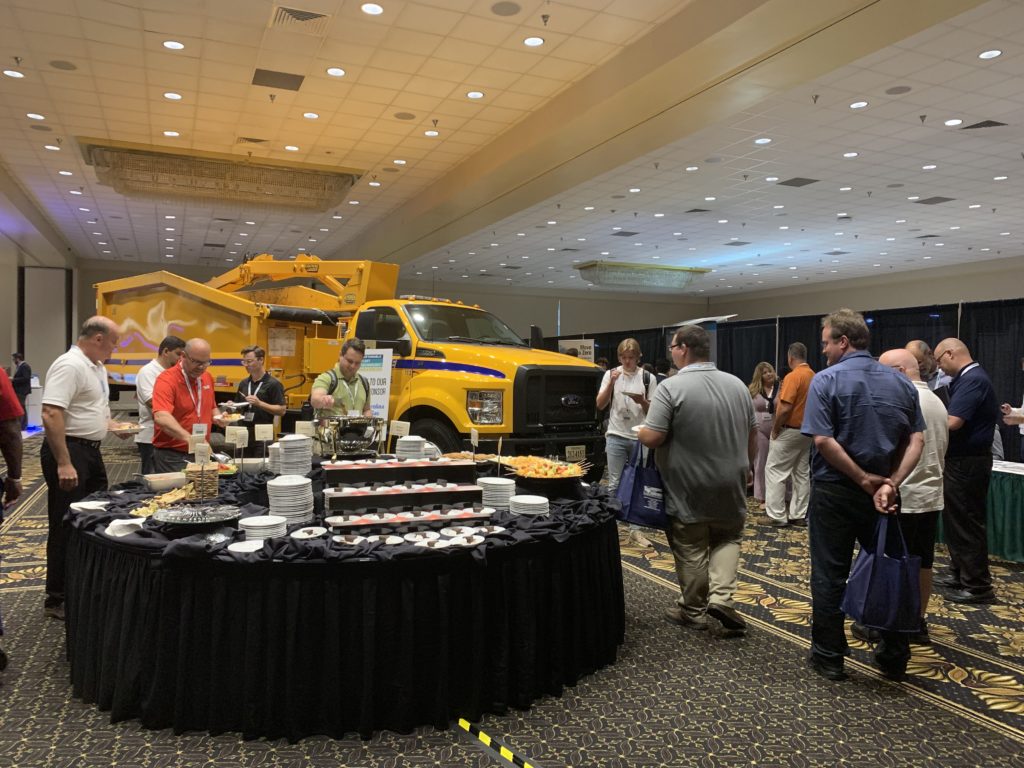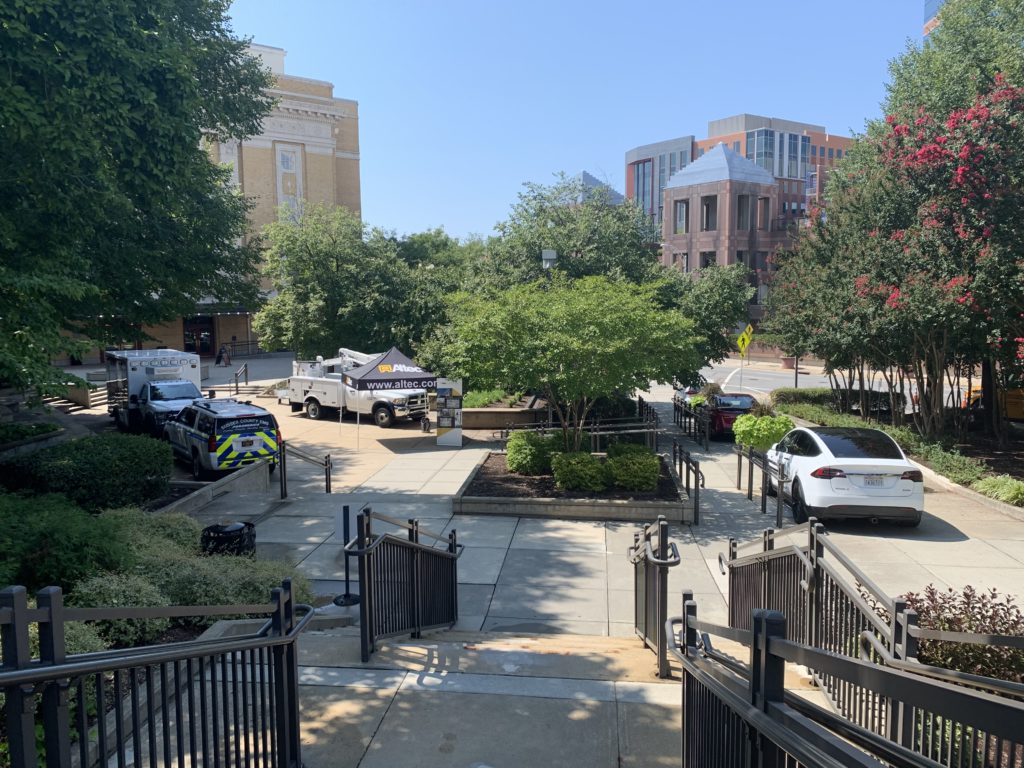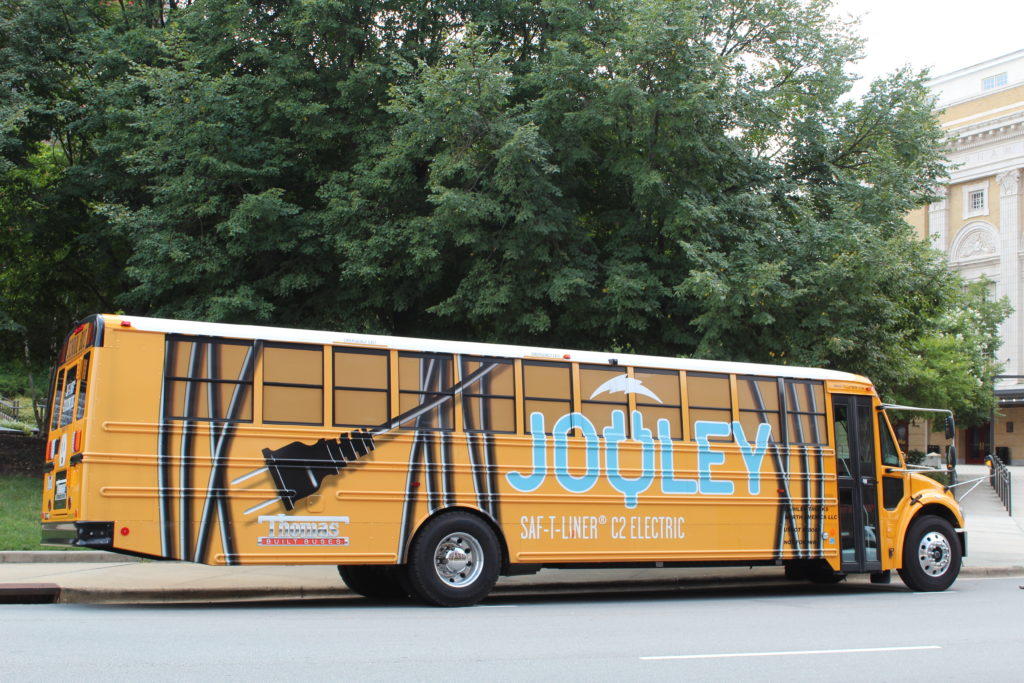 The expo hall was full of more than 40 diverse exhibitors and over a dozen vehicles inside and outside the convention center, including an ECO Vehicle systems propane bus, GoSolar Tesla, EV ARC (a solar-powered vehicle charging by Envision Solar), a plug-in hybrid Durham Police car, Altec JEMS electric bucket truck, a SMARTPTO Viatec bucket truck, Ingevity adsorbed natural gas truck, Dannar Mobile Power Station (MPS) electric work vehicle, Thomas Built Buses Jouley Saf-T-Liner C2 electric school bus, Zero Motorcycles and more.
"This year, the excitement and open two-way conversation stood out. People were engaged," Sapienza said.
Fleet managers are looking for ways to improve the performance, efficiency and sustainability of their fleets, and more technology and equipment is coming out to aid in that endeavor, said Allison Carr, Clean Transportation Specialist at NCCETC.
"There is a genuine interest in development and integration of sustainable strategies into fleets," Sapienza said. "The appetite is there, and there is creativity on the part of the technology providers, as well as the end-users."
New this year, the pre-conference day included a workshop: Fleet Efficiency & Sustainability in a Campus Setting, where experienced fleet managers discussed the metrics needed to make smart decisions for alternative fuels and technologies in various campus settings. Speakers included William Evans, Princeton University; Chris Facente, UNC Charlotte; Kathy Wellik, Iowa State University; Charles Bey, UNC Asheville; Ronald Gitelman, Yale University; Michael Duffy, University of Virginia (Both Yale University and the University of Virginia are NAFA Sustainable Fleet Accredited, and Iowa State University is in process for accreditation).
To close-out pre-conference day, the Mobile CARE and NC Smart Fleet Awards were awarded.
The Fleets & Advanced Mobility Solutions plenary panel with Greg Treinen of Daimler/Freightliner; Bill Combs of Penske; Stuart Weidie of Alliance AutoGas/Blossman Gas; Michael McDonald of UPS; and moderator Mark Smith of the U.S. Department of Energy – Vehicle Technologies Office; covered what each speaker is doing in their fleet to continue to improve on efficiency, performance and sustainability.
McDonald with UPS said that as a fleet manager, he looks at vehicles and uses what works best in every application – whether is electric, propane, natural gas or biofuel.
"Every technology that's been mentioned or not been mentioned has a drawback. There's no one fuel that solves the problem," McDonald said. "Ask questions, get as much as you can from the questions you ask, and formulate your own opinion."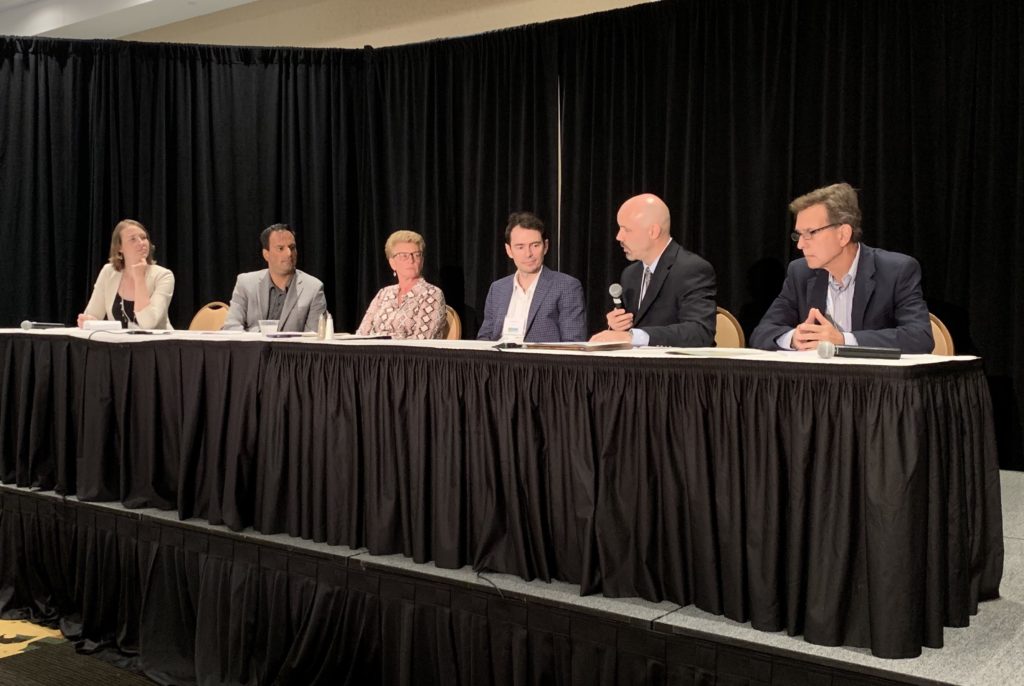 The Planning for an Advanced Transportation Future plenary panel with Geoff Morrison of Cadmus; Diane Turchetta of Federal Highway Administration; Phil Bisesi of ElectriCities; Jibonananda Sanyal of Oak Ridge National Laboratory; Chris Werner of North Carolina Department of Transportation; and moderator Cassie Powers of National Association of State Energy Officials (NASEO); covered what each speaker is doing to get ready for the inevitable changes and new advanced technologies coming to the world of transportation. Overall, they agreed that integration, communication, collaboration and partnership were the keywords to make it happen.
Keynote speakers included David Dunn, Fleet and Facilities Management Division Manager of the City of Orlando; and Mark Smith, Technology Integration Program Manager at US Department of Energy's Vehicle Technologies Office.
Smith talked about the state of transportation and where it's heading; integrating more technology within light-, medium- and heavy-duty vehicles, alternative fuel infrastructure and energy efficient mobility systems and technologies; and the importance of Clean Cities coalitions. Smith said the Department of Energy 'envisions more choices and more efficient and affordable technology, when and wherever it's needed.'
Dunn pointed to the ways the City of Orlando continues to work to make its fleet more sustainable. He said that change doesn't have to happen overnight – successful results can be slow and steady.
"Sustainability is not a destination; it is a never-ending journey," Dunn said.
Presenter PowerPoint presentations will soon be available at www.SustainableFleetExpo.com. Stay tuned for next year's conference dates!